10 THINGS SUCCESSFUL PEOPLE DO DIFFERENTLY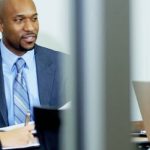 Ever wondered why some people are more successful than others?
You are probably asking yourself what they do that you don't. You work hard too! Though success means different things to the people who achieve them, one thing remains constant with these set of people and that is – passion and approach. They do more than just clock in at 8 am and check out at 5 pm.
Here's what they do instead:
They
Create and pursue focused goals.
Focus on being productive than being busy.
Are decisive and take immediate action.
Are never satisfied. They push and shove until the target is achieved. Tell you what, it never ends there! They go again and again until dreams are realized.
Never make excuses. When they make mistakes, they learn from them and move on. Take Steve Jobs, for example, he became a global celebrity at the age of 30. He revolutionized personal computing and created an iconic brand. At some point, things went south and his career came crashing down (he was forced out of the billion dollar company). But he never stayed down, he brushed off the public failure and made an amazing comeback. He was and still remains a success in the tech industry.
Hang out with like minds. They surround themselves with people who are smarter than them.
Walk the extra mile.
Make a difference.
Constantly measure and keep track of their progress.
Never stop learning.
Regardless of where you are in your career journey, if you want to reach the top you must leave mundane behind and forge ahead by doing these 10 things.